$20.00
Artist: TASTE
Title: The Best of TASTE Remasters
Format: Compilation Album CD & Digital
Cat# GOSET008TASCA
Remastered by Angus Davidson

Tracklisting:
Tickle Your Fancy
Lady of Love
Boys Will Be Boys
Love Ya Babe
A Little Romance
Same Old Story
Rebecca
Degenerate Fool
Group E
Teenage Anthem
Just as the Water Flows
Witches Brew
Rock and Roll Superstar
** Please note, the CD lists Track 13 as "Loose Lover" but it is actually
Rock and Roll Superstar.
Save
Description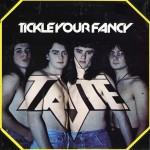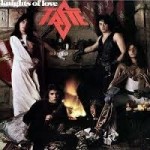 The Best of TASTE Remasters is a compilation of the best tracks from Tickle Your Fancy and Knights of Love,  These two classic albums cut a glam-rock swathe through the Countdown years that nurtured AC/DC, Suzi Quatro, Skyhooks, Sweet and other household names that knew TASTE as serious contenders on stage and record.
"As teenagers, we took ourselves very seriously as musicians," Michael says. "When I listen to these albums now my mind boggles at how we actually wrote those songs at that age, with that quality of musicianship. There's a lot of virtuosic     playing. It's of the time but it's progressive. It was real. It was organic and full of integrity."
TASTE's implosion sent ripples through Australian rock and beyond for decades, with members going on to Uncanny X-Men, Southern Sons and the highest echelons of jazz and rock from Melbourne to Los Angeles.
Their story will continue in 2016 with a stunning new album, Life On Earth. But first, remastered by Angus Davidson and released to iTunes through GoSet Music, there's just time to revisit one of the great lost stories of Australian rock'n'roll.
Save